Re-enactment of
Military Flag Presentation Ceremony
to
Sunny South Guards
Event Details
In the heart of downtown Tampa is a special historical place, the site of Old Fort Brooke.
It was at this Fort that the ladies of Tampa Town presented, with pageantry and fanfare, "unit colors" for the local boys of the "Sunny South Guards" that had organized for defense of home and family.
Secluded from the bustling city streets of downtown Tampa, just steps from the site of historic Fort Brooke, is the site of the former road leading the Fort, now known as "Poe Plaza". The Plaza, with the shady, breezy feel, red brick feel of a Charleston courtyard will be the venue for this spectacular re-enactment that will live in participants memory for their lifetime.

Re-enactment Date: Saturday, September 17th 2011
Location: Poe Plaza
(Between Tampa City Center and Downtown Hyatt Hotel)
201 N. Franklin Street; Tampa, Florida 33602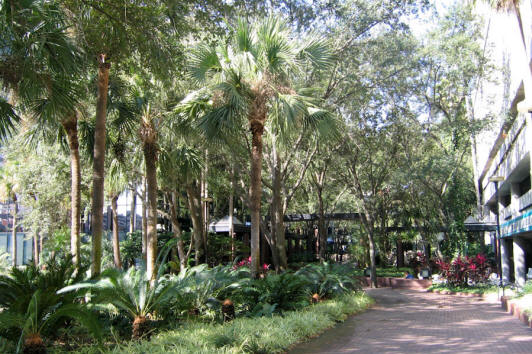 Schedule:

3 - 4 - Brass Band Concert
4-5 - Opening Ceremony & Re-Enactment
5-6 - Living History
Order of Opening Ceremony & Re-Enactment


EMCEE - Skip Mahaffey
Invocation - Rev. Calvin Martin

Pledge of Allegiance



National Anthem - Belinda Womack
Florida State Song

Project Overview

Greetings
Municipal Proclamations

Veteran's Tribute - Michael Givens, Commander in Chief of the Sons of Confederate Veterans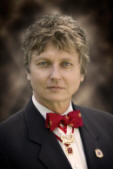 Recognition of Descendants

Introduction of Re-Enactment

~~~~

Re-enactment of Flag Presentation Ceremony (click for article) including:

-Company March In
-Opening Prayer – Dr. Franklin Branch
-Presentation of States
-Acceptance of States into the Confederacy – Miss Analee Coon
-Presentation of Flag to Sunny South Guards – Miss Ellen Haagar
-Acceptance Speech – Capt. John T. Lesley, Sunny South Guards
-"Bonnie Blue Flag" – Sung by Young Ladies
-"Dixie" – Played by Band
~~~~~~~
-Sunny South Guard Company Drill
~~~~~~~~~~~~~~~~~~~~~~~~~~~~~~~~~~~~~~~~~~~


SPECIAL BAND CONCERT
3 p.m.

Presented by:
The 3rd Florida Regimental Band, Co. B,
"St. Augustine Blues"
(aka Ancient City Brass Band)
~~~~~~~~~~~~~~~~~~~~~~~~~~~~~
LIVING HISTORY
The Ceremony will be preceded and followed by Interactive Living History with vignettes including:
Music From the Camp

Meet. Col. Robert E. Lee
Col. Lee visited Tampa Bay to survey the US forts...
come hear what he has to say

Peace River Artillery
~~~~~~~~~~~~~~~~~~~~~~~~~~~~~
THANK YOU TO OUR NAMED SPONSORS!!!!




International Headquarters,
Sons of Confederate Veterans
| | |
| --- | --- |
| | |
| | |
| | |
| | |
| | |
| | |
| | |
| | |